The Nike Dunk Low silhouette is arguably one of the most iconic shoes of the decade.
Despite fighting for the spotlight with shoes such as the Air Jordan 1 and Yeezy, the shoe's perception has grown over time to be hugely influential in streetwear culture.
2021 saw the release of many different dunks.
Whilst the classic dunk colour blocking has largely stayed the same, few colourways have stood out from the crowd and solidified their place in modern streetwear.
Today, we will be talking about the Nike Dunk Low White / Black / Panda colourway and whether you should consider buying, selling or holding a pair of these.
Overview
The Nike Dunk Low retro Black White released in January of 2021 together with 4 other dunks.
The ivory and football grey dunk high and coast and UNLV dunk low.
Together, this package signified the beginning of a huge wave of dunks that were just coming in.
These dunks came as a retro model featuring an essential two-tone colour scheme that accentuated the shoe's clean lines.
The black white dunk featured a leather upper with a white base wrapped with black overlays.
The swoosh and the outsole was in all black which contrasted the white midsole.
Ever since it's rumoured release date, people were ready to get their hands on the highly sought after dunks.
Whether you're simply a fan of sneakers or a sneaker investor, this article will be helpful in understanding the shoe and whether you would wanna pick one of these up.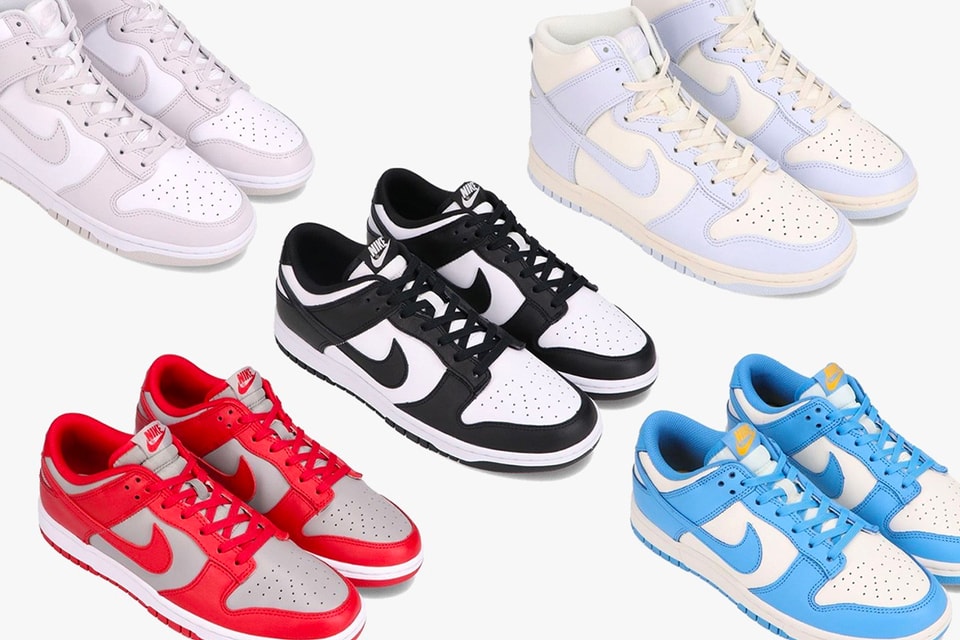 Credit: @Zsneakerheadz
Analysis
Being such a wearable colorway, it is no surprise that these shoes have already seen price jumps since its release.
Simply walking through the streets of Sydney will tell you how popular this shoe is and that there is a big demand.
This shoe released in mens, womens and grade school sizing making it one of the biggest dunk releases of this year.
Back when this shoe was released people weren't expecting it to rise much.
During February, mens pairs were hovering around $330 AUD and slowly crept to $400 AUD by mid April.
This price movement was also seen in the women's and grade school version of this shoe.
Accounting for all sizes, this shoe collectively accumulated over 60,000 total sales dwarfing any other dunk's sales.
This high sale volume indicates that the shoe has a lot of interest and high liquidity (easier to sell).
Coupled with the fact that the shoe's value has also been growing over the past 2 months suggests that other sneaker investors are also potentially buying up this shoe and getting in on the action.
However unlike many shoes, this shoe has seen numerous restocks around the world which has significantly impacted the price.
Both JD Sports and Footlocker restocked pairs via a raffle and online release which brought the sales down to around $320 locally.
Whilst this may slow the growth of the dunk at certain times, I believe in the long run it will still make a worthwhile investment.
Using the current growth as a base model, I would expect the black white dunk to rise $50-$80 every 3 months, capped out at around $550 by the end of the year creating a return on investment of 50%.
Credit: @43EINHALB
Buy, Sell or Hold?
For the Nike Dunk Low in the black/white colourway, there are many options to take depending on your situation.
If you're looking to buy a personal pair and missed out during the initial drop, I would recommend looking now for a pair.
Prices now have taken a slight dip and it will only be a matter of time before it shoots back up again.
To the lucky ones who managed to cop some pairs for retail ($110 USD/$150 AUD) before it sold out at retailers, selling now is not a bad option as you can move pairs around $350-$400 AUD depending on sizes.
There is nothing wrong with taking profits and reinvesting the money in brand new shoes.
And if you're someone looking to buy some shoes to hold, I believe the black and white dunks are one of the safest investments out there right now.
Whether it's mens, womens or grade school there is still plenty of growth left in this shoe.
Final Thoughts
The Nike Dunk Low black white is definitely one of the best releases of 2021. Capturing the eye of the sneakerhead community since it came out in February, this shoe is here to stay. As an investment, I believe it's one of the shoes you don't wanna miss out on!
You can purchase a pair of black and white dunks here.
Written by Oliver Tan - Analyst